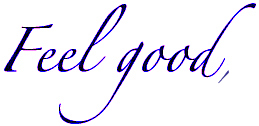 ...with your own individualized 120,
90 or 60 minute bodywork sessions.

Start with an expert, compassionate LMT with decades of experience and commitment.

Everyone is unique. In Bruce's practice he sees you as the whole person you are, and applies deep listening and a broad array of healing skills to help resolve your concerns and address their causes.

Relax, revel and renew in a feel-good, yet purposeful, flow of myriad physical, energetic and integrative techniques, applied to tangibly meet your specific needs for the session and for the long run; and with holistic healing and growth strategies to optimize your body, mind, energy and spirit for your greatest health, happiness and effectiveness.
Bruce Markow's professional commitment to your well-being can help you...
• both relax and experience increased available energy
• recover and find relief from pain, stress, tightness, illness and overexertion
• alleviate fatigue, unsound sleep and jetlag
• find resilience in stressful emotional times
• strengthen your natural immune system
• slow or halt the progress of some illnesses
• resolve structural, and other, health imbalances
• heighten mental and physical performance, both day-to-day and for big events
• exude a sense of calm, ease and confidence
• enjoy glowing health in body, mind and energy
• experience
,
express
&
expand the person you are meant to be
–
at your very best
• relax, transform & heal

Your massage and bodywork sessions will combine some, or all, of these potent healing techniques, based on your specific needs and wants – with a focus on enjoying your experience while addressing immediate concerns and embodying long-term results
• Deep Tissue, Connective Tissue, Swedish, Medical and Sports Massage
• Structural Integration
• Polarity Therapy, Qigong and many other types of energy healing
• Acupressure
• Trigger points
• Chakra strengthening, development and balancing
• The Body Discovery Tour™ body readings
• Kripalu Bodywork
• Double Bliss Foot Reflexology™.
• Holistic, integrative, transformative healing and growth strategies
• Body/Mind/Energy/Spirit/Life/Wellness/Arts Coaching and Mentoring… and more
Benefit from Bruce's holistic, eclectic training and years of experience
• Practicing professionally since 1981
• Applied anatomy and physiology studies
• Imagery, affirmation and trance induction
• Energetic and spiritual studies and self-inquiry
• Meditation, many approaches
• Yoga and pranayama (breath and energy development)​​​​​​​
• Healing with sound
• Yoga mudras (healing hand positions)
• Taoist cosmology. five elements and medicine
• Core Energetics (body-centered psychotherapy)
• Psychosynthesis (psychotherapeutic and education model)
• Wellness and life coaching
Workshops and unique 1-on-1 sessions give you take-home tools for well-being
• Pre-event/Interview/Exam/Performance Tune-up Sessions
• Massage and bodywork tutorials & supervision
• Reclaim Your Vitality through Breath™
• A Dozen Ways to Grow an Attitude of Gratitude™workshops & individualized sessions
• The Healing Power of Sound (THePOS)™
• Finding and Living Your Personal Mission™
• Bruce's Menu Approach™: Fulfillment In or Out of Relationships
Well-being awaits you. Call (212)721-8640 or email, now, for your appointment.

"In the meantime, take a deep breath...
and be good to yourself."™