Your well-being is your greatest gift and asset. Take care of it here...

in-person, with

VirtualVisits

, or both
Choose a safe in-person welcome at the studio... or a VirtualVisit, for the same highly dedicated, customized level of support that you expect from tactile massage and bodywork. (Read on...)
• • •
• "She said I look so healthy and happy" ✓Request a session now or ✓Buy someone a Gift Certificate
• "On a scale from zero to ten, this was a million" ✓See more testimonials from clients and peers
• "My body's straight for the first time since I've been an adult" How to benefit ✓here, ✓here & ✓here

Bruce Markow, LMT, provides a broad range of massage therapy care, holistic bodywork and potentially life-changing well-being-enhancing coaching and educational services in his "sanctuary" on Manhattan's Upper West Side. Bruce's goal is to help you experience, expand and express your best self. Recognizing well-being as your greatest asset, he encourages you to claim this opportunity to relax, transform and heal.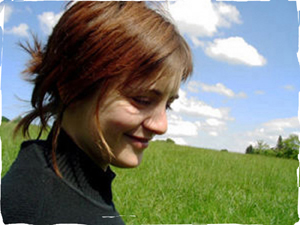 "Iiinvite you to allow yourself, right now, to inhale a long, deep, luxurious breath...

Exhaling slowly, imagine your stress is evaporating out your skin as a gray vapor.

Savor another in-breath, as if it fills and heals every shadow within with a golden-white glow.

Releasing, you begin to tingle with pure ease. Well-being washes through your body and beyond...."

You can continue to feel this deliciously whole, and much more so. Tangibly. Dependably.
Calling on experience, technique, presence & care, I'm here to help you relax, transform & heal...
to move from stress, pain & limitation into well-being – the best YOU you're uniquely meant to be...
to welcome your embodied Self home – healthy, happy and fulfilled.
I wish that for everyone. Call (212)721-8640 or email now to book your appointment and enjoy both the discovery and results for yourself. Your well-being awaits you