Well-being is your greatest gift and asset.
Care for it now – in-

person or with a

VirtualVisit

or both
You've got two great options: A safe in-person welcome at the NYC Upper West Side studio... or a VirtualVisit, from anywhere, offering the same highly dedicated, customized level of support that you expect from tactile massage and bodywork... See more

"On a scale from 0 to 10, this was a million"
► Book a SESSION with Bruce ► Buy a GIFT CERTIFICATE
"I look so healthy and happy. I know this is why"
► Peruse REVIEWS
"My body's straight for the first time since I've been an adult"
► Benefits ► Benefits ► Benefits

Bruce Markow, LMT, provides a broad range of massage therapy care, holistic bodywork and potentially life-changing well-being-enhancing coaching and educational services in... See more
You deserve it. Take a few seconds now to feel good...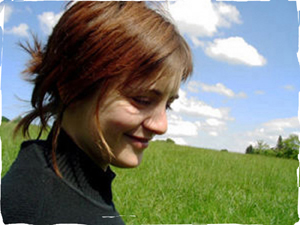 "I invite you, right now, to inhale a long, deep, luxurious breath...

Exhaling slowly, imagine stress evaporates out all your pores as a gray vapor.

Savor another in-breath, as if a golden-white glow fills and heals every inner shadow.

Releasing, you begin tingling with pure ease. Well-being washes through your body and beyond...."

There's a pathway for you to continue to feel deliciously whole. Deeply. Tangibly. Consistently. Will you follow it?
With experience, presence, technique and care, I'm here to help you relax, transform and heal...
• to exit stress/pain/limitation and enter well-being and the BEST YOU you're uniquely meant to be
• to welcome your fully-present self home. Healthy. Happy. Fulfilled.
I sincerely wish this for each of us. Call (212)721-8640 or Email now to book your appointment and enjoy both the discovery and the results for yourself. Your well-being awaits YOU