Take these 3 simple steps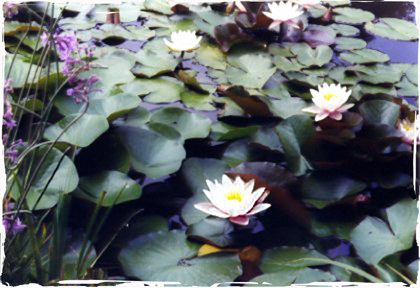 to improve your well-being
every day.

1. Know where you are
Your ability to be present in, and a good observer of, this moment enables you to take charge of your life without delusion. Awareness and acceptance really do count for a lot on the journey. Just as good music is born of silence, when you are comfortable simply experiencing the truth of where you stand right now, you are freer to move on to the next thing, with honesty and self-compassion as your allies.

But there is more to the story.

2. Know what you want
Feel. Sense. Imagine. Dream. This is where giving yourself permission to go for what you really intend and choose enters, in tiny to huge ways. It is the stage cited in phenomena like The Law of Attraction and The Secret.

3. Take action
Live your life with gusto. Play – freely, earnestly and wisely. Create. Get involved. Commit to restorative actions, too, for integrally needed balance. Honor your inner and outer world. With each moment's integrity, shift from knowing who you are, how you feel and what you want/need... into realizing your true happiness.
And then?
Feel good. Note how you are and how you're doing. What do you sense inside your body? Is your mind mindful? Learn to fill up and renew yourself, to spill over and feel the pleasure of sharing your unique gifts. Be grateful, if you are willing and able, for how you've learned or grown or healed – or have yet to. Either way, then loop the 1•2•3•Feel Good steps again and again. It's your life, your work of art to create and embody. Enjoy.
I can help.
Call (212)721-8640 for an appointment today... and move toward more of the life you want to lead. Please benefit from my decades of study, experience and dedication as a helper/healer in the realms of body, mind, emotions, energy and spirit. We all benefit when you feel good, feel good about yourself and become more of who you are meant to be; and when you embody more ease, grace and happiness in your day-to-day life.

"In the meantime, take a deep breath...
and be good to yourself." ™